December Pet of the Month - Brewer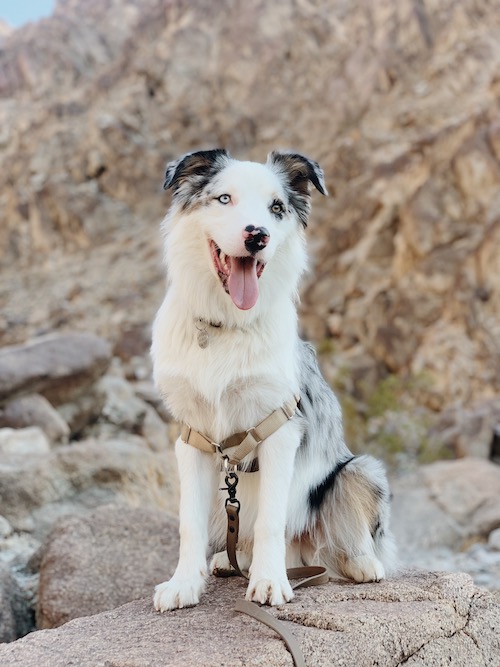 Brewer had a long couple of months dealing with foot issues and is finally on the mend! We are very happy for him and his owners that he can return to his normal life and activities!
---
November Pet of the Month - Kobe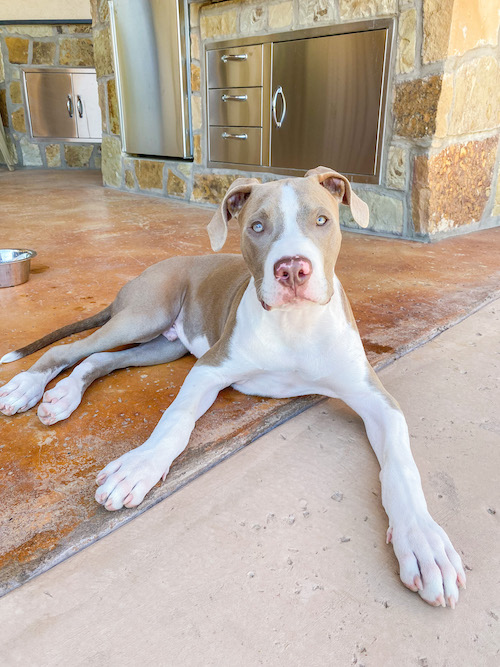 Kobe is such a sweet, handsome boy who is always so well behaved for his visits! We love you Kobe!
---
October Pet of the Month - Bitey Bob
Bitey Bob is one of the Thundering Paws Rescue cats that we have the pleasure of seeing! He is an FIP survivor! We are so thankful for Thundering Paws and all that they do for the kitties in our area!
---
September Pet of the Month - Ambrose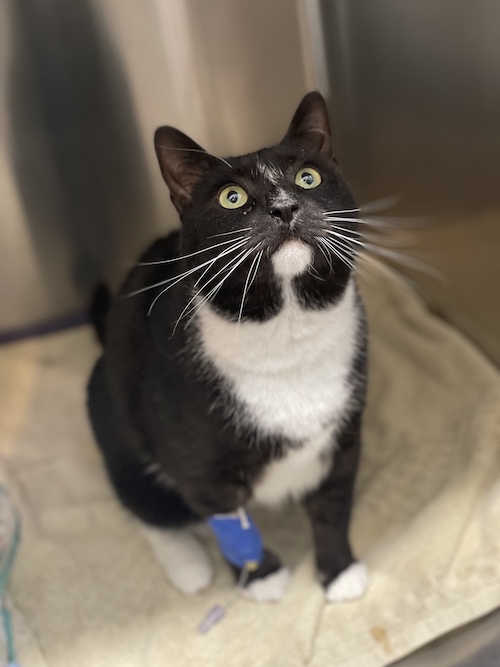 Ambrose underwent a perineal urethrostomy "PU" procedure and is recovering perfectly! He was the perfect patient and we are so happy for him and his family!
---
August Pet of the Month - Esmeralda
Esmeralda recently had her eye and tail removed and is still as happy & sweet as can be. She is recovering so well and is living her best life!! She deserves all the treats and cuddles!
---
July Pet of the Month - May
Miss May underwent a procedure to remove a problematic eye and is doing wonderfully post operatively. We are so happy she is adjusting well and can live comfortably. Yay May!!
---
June Pet of the Month - Vita
Congratulations to Miss Vita!! We are all VERY HAPPY to see that she is doing so well after a very scary episode. She came to us in critical condition after possibly ingesting a frog. She was the best patient through it all and we are so thankful she responded so well to treatment and is back to her normal self. Yay Vita!
---
May Pet of the Month - Maya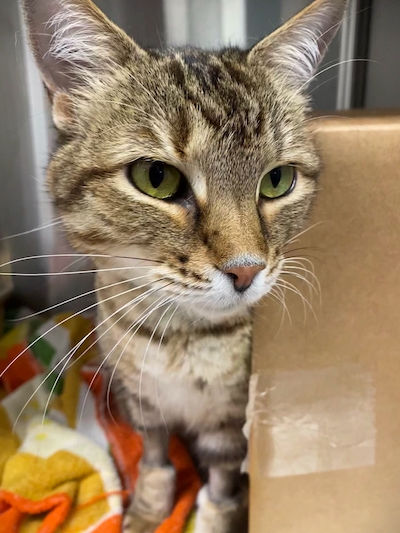 Congratulations to Maya! We had the pleasure of taking care of this sweet kitty for a few days while she recovered from her procedure. She was the best patient and was always purring! She loved the box we gave her to rest in and rub against. She is on the road to recovery and we are thrilled that she is doing so well.
---
April Pet of the Month - Dapper
This dapper gentleman has been very brave the past couple of months when he came to us with a chronic ear hematoma. He has undergone two surgeries and is recovering like a champ. Hopefully no more bad luck for this sweet boy! Congratulations Dapper!
---
March Pet of the Month - Layla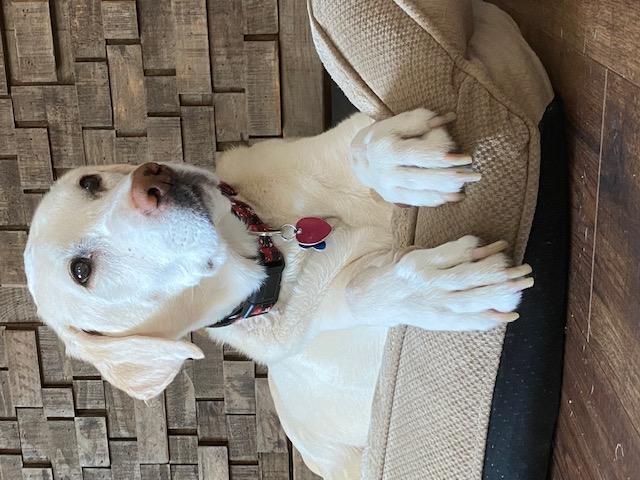 Congratulations Layla! We are so incredibly happy that she is thriving at 12 years old after undergoing a major surgery to remove a 14 pound mass! She has made a remarkable recovery and is so brave for all that she has gone through recently. We hope her sweet face and story brings a smile to your face.
---
February Pet of the Month - Cashew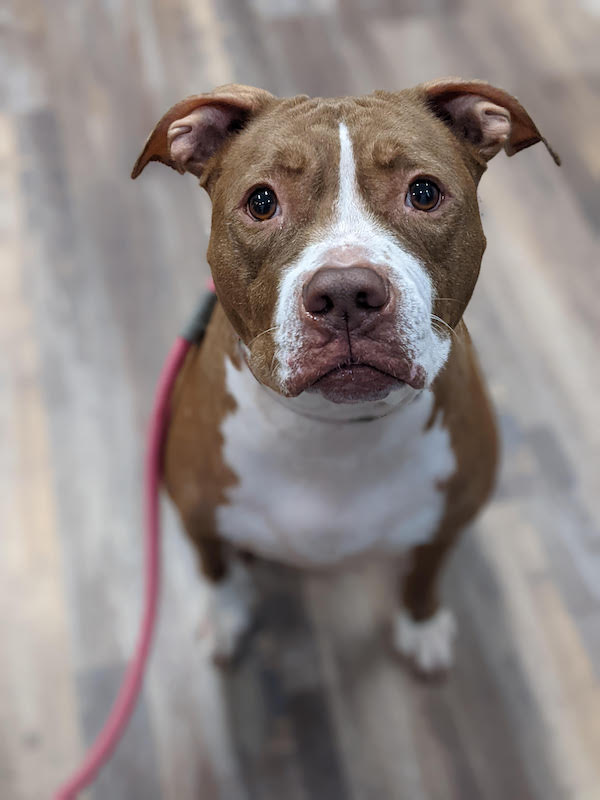 Congratulations to Cashew! Her sweet puppy dog eyes and kisses are always followed by a wiggly butt,even when she had to have a few teeth extracted. She has captured all of our hearts and is so deserving of all the treats that she gets because she brings so much joy to us every time she visits.
---
January Pet of the Month - Waylon
Waylon, the recently dubbed "one eared wonder", was such a brave kitty after being attacked by a coyote. He had to have the majority of his right ear removed due to the trauma. Though the missing ear may give him a rough and tumble look, he has a sweet disposition and is a joy to have in the clinic.
---